Accelerate
the ordering process with self-kiosks
Big ques? Reduce your wait times and serve more customers and increase your revenue.
Menu and inventory management
Provides cost control, increased efficiency, and improved
profit margins through better ingredient tracking and
optimized pricing strategies.
Integrated

payments and printer
Convenient self-ordering and online payment and automated print receipt and que number
Efficient communication between Kiosk and Kitchen
Our kiosk-to-kitchen integration ensures that customized dishes with add-ons and choices are accurately prepared and not overlooked.
Customer display and
upselling

opportunities
Collect data on customer preferences and ordering patterns
Enabling restaurants to tailor their offerings, enhance customer satisfaction, improve menu planning, and drive targeted marketing campaigns.
Even lower rates can be offered for order volumes larger than 150K per month in card transactions.
Read about all our free software and hardware included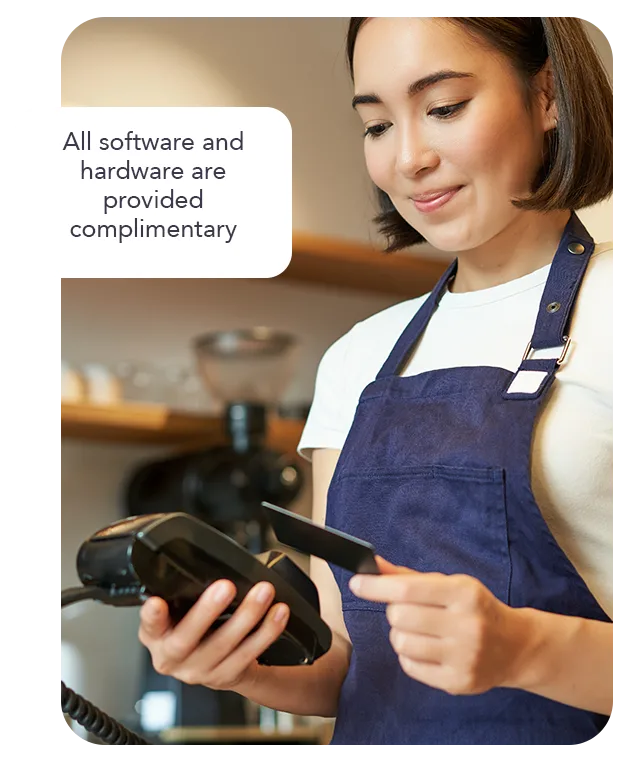 Learn about our other products
Lowest transactions rates at flat 2% powered by Stripe. Free hardware and software provided
Free website with island-wide delivery and automatic dispatch and integrated with 12+ delivery partners
Order food by scanning QR code at your table. Convenient, contactless, and efficient way to enjoy dining in
We provide a free eco-system with all hardware and software requirements to help run your restaurant seamlessly.
    See eligibility and pricing
Integrated fixed per-transaction pricing with no annual or hidden fees and free hardware
    Start your integration today
Get up and running with EatMe in less than 24 hours with our dedicated sales team